Secret Room Events Is Proud to Present a Hawaiian Style Retreat in Honor of the Nominees for the 2019 Golden Globes .
---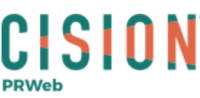 Open to only celebrities and media, this event will host some of today's most unique, fashionable and luxurious companies, products and services. From trips, to Hawaii. American Luxury Tours
will be gifting 7 night stays to the Nominees and special media & Estancia La Jolla Hotel & Spa will be gifting 2 night stay including breakfast and massages. High end jewelry, to hip and trendy baby and pet products and luxurious skin and hair care products, the Secret Room is a total pampering experience.
10 Beauty Products Everyone Bought At Whole Foods In 2018
---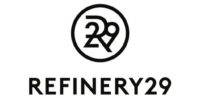 We can't tell you the number of hours (or the amount of money) we've spent at Whole Foods Market this year and — honestly — we think it's best if we didn't know the exact numbers. But of all our time spent perusing the aisles of the grocery store/wellness chain, we've experienced very little buyer's remorse, especially when it comes to our finds from the beauty aisle. Pacha Soap Co., Earthen, and Virtue to turn our winter-hating friends into bona-fide seasonal enthusiasts. Shop our favorites below.
13 Skin and Hair Gifts for Your Winter-Hating Friends
---
We all have that one friend who absolutely hates winter. And we don't blame them—winter weather is rough. The cold temperatures can leave our hair a dehydrated, frizzy mess and our complexions dry, flaky, cracked, or even worse, inflamed. This year, however, we're hoping to turn things around—and not just for our own sanity. We want to make the season more bearable for our friends, and that means treating them to products—lots of products. From pumpkin peels to glow creams, we're gifting brands like Epicuren, Nerd, Pacha Soap Co., Earthen, and Virtue to turn our winter-hating friends into bona-fide seasonal enthusiasts. Shop our favorites below.
Holiday Gift Ideas for Everyone on the List
---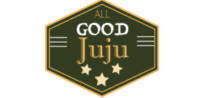 Christmas time is almost near, which means getting a head start can make all the difference. Usually I procrastinate and regret it. This year? I'm prepared, and I'm excited to share a few of my favorite holiday finds on my second annual Holiday Gift Guide.
The Sister Project Holiday Gift Guide
---
We are thrilled to once again be partnering with our favorite dirty hippies over at Pacha Soap Company. Since it also happens to be the season of giving and, let's be serious, receiving too, we are spreading some holiday cheer with the hope of inspiring you to give the gift of goodness this Christmas. Pacha Soap is a company with a mission that wholeheartedly believes in spreading goodness around the world, which means, every time you purchase a Pacha product you are giving back too! 'Tis the season!
15 Stocking Stuffers For Under $15
---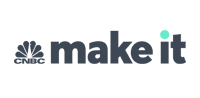 If your loved ones adore the smell of apple pie or warm apple cider, this soap is sure to please. Pacha's bar soap has notes of fresh apples, cinnamon, cloves and citrus.
Plus, Pacha puts its profits to work supporting initiatives including clean water, hygiene education and small business opportunities.
Gift Guide: Best Gifts For Mom
---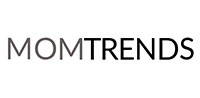 Things are really getting festive around here as we kick off the holiday season with our Holiday Gift Guides. We featured the clickable must-have gifts for kids and now it's time to focus on the ladies! We are taking all the fuss out of holiday gifting with our easy-to -shop clickable holiday gift guide.
19 Best-Selling Beauty Products You Can Buy at Whole Foods
---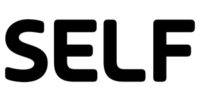 Whole Foods is for many a paradise of organic produce, fancy pantry staples, and a kick-ass salad bar. And though you probably don't think of it when you're in the market for makeup and skin-care products, you may want to pass by the beauty aisle on your way to checkout.
But who wants to buy beauty products at the grocery store? Well, a lot of people, as it turns out. Many Whole Foods shoppers are popping makeup and shampoo into their shopping carts (literal and digital) right next to their almond milk and pints of tomatoes. We found out which ones they're going for the most. These are 19 of the best-selling beauty products at Whole Foods. (Note, prices may vary depending on where your local Whole Foods is.)
College Trip to Peru Sparks World-Changing Nebraska Soap Business
---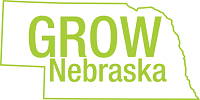 Six years ago, Andrew Vrbas was a budget-strapped college student making soap in his college apartment. He had an idea for a business that would help change the lives of people around the world.
After just five years in business, his Pacha Soap Co™ enterprise is already doing that.
HEARTLAND BANK - THE PACHA COLLECTIVE
---
You can buy Pacha soap simply because you need a bar of soap. Some customers do just that.
But, the team at Pacha Soap Co. ™ wants you to know the rest of the story.
Pacha Soap Co. ™ produces natural soap and experiential bath products in its downtown Hastings, Nebraska, shop. It uses premium plant and essential oils; and each batch, from bars to bath soaks, is handcrafted.
DON'T LAUNCH A PRODUCT, BUILD A BRAND
---
When barriers to market entry are lower and competition is higher, building a brand—not just a product—is key to survival. Brand building done right can be the secret sauce for long-term success and a magnet for VCs. In this session, we'll explore how brands that sit at the heart of a company become true catalysts for innovation. From connecting your offer with consumers to attracting top talent, we'll look at how building a brand can help you shine in this crowded startup nation.
---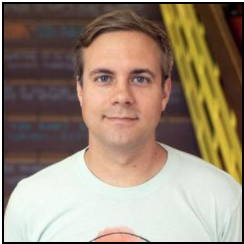 ANDREW VRBAS
CEO AND CO-FOUNDER OF PACHA SOAP COMPANY
Andrew Vrbas has lived the start-up lifestyle and guided others to do the same for more than 5 years. He was inspired to found Pacha Soap Co. after volunteering as a teacher in Peru and learning about the need for sanitation education and better economic opportunities in the country. He knew soap was the answer and went on to teach himself soap making in his college dorm room to be sold at farmers markets. His passion to help led Andrew and his wife Abi to start the company, which now employs 40+ team members who handcraft premium bath products sold in 750 stores across the U.S. and Canada, including Whole Foods Market. Pacha is also a leader in social entrepreneurship and has helped over 235 entrepreneurs start their own businesses in countries like Peru and Burundi, Africa. Andrew has helped these soap makers utilize local ingredients and labor to provide sustainable careers, soap and hand washing education for their fellow countrymen.
---
Startups & Brands are more than what they say, they are what they #MakeDoSay.
Download the Worksheet from the SXSW presentation featuring Maria Pazos, strategy director at Colle McVoy, and Andrew Vrbas, our founder of Pacha Soap Co. here.